Understanding Your CLL Prognosis
If you or a loved one is living with CLL, you may be curious about the typical outcome or course the disease will take. This is called the prognosis.
About 70% of people with CLL live at least 10 years after their diagnosis.1
During this time, they will make many important decisions with their doctors and loved ones. Learning all about CLL and creating a strong CLL care team from the start are helpful steps in
Navigating the Phases of the CLL Journey
How your CLL is progressing is a major factor in deciding what steps you and your doctor take and when to take them.
Most people with CLL are at one of 4 major phases of their journey3
Select the image below that most closely matches the phase you or your loved one is in right now.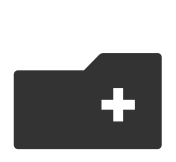 After receiving a CLL diagnosis, you may feel like life has been interrupted. All sorts of concerns can rise to the surface at once—treatment choices, financial worries, finding the words to tell family and friends.
At this point, it's important to
to build the confidence you need to move ahead.
Starting a
First Treatment

is an important one. The treatment selected should be one you and your doctor feel is the best based on your overall health and the treatment goals you created together.
Take the time you need to focus on yourself and your treatment regimen. Don't hesitate to contact your doctor with questions and reach out for support from family, friends, and the CLL community.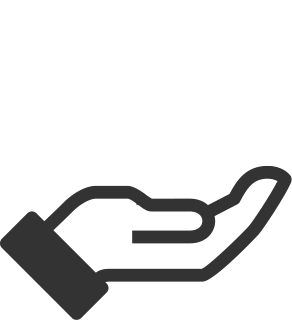 Like most people with CLL, you may go through a "watch and wait" period before treatment starts. During this time, your doctor will keep track of how your CLL progresses. Your
and blood test results will help signal to your doctor when treatment is needed.
It can be difficult to hold off from taking action immediately. This might result in increased anxiety or symptoms of depression. Consider using all types of support during this time, including family, friends, and professionals.
This can be a great time to
learn about CLL treatment options, develop healthy habits, and focus on reducing stress.
Dealing With CLL That
Has Been Treated Before

Some people have no signs and symptoms of CLL after treatment, which is called remission. Others achieve remission, but after 6 months or more, their CLL comes back, which is called relapsed CLL. Others do not achieve remission by the end of treatment or their CLL comes back within 6 months of treatment. They have what is called refractory CLL.
When treating people with CLL, doctors may use
testing to help determine if individuals may be at a higher risk of relapse. If your CLL has returned, it's time to regroup with your healthcare team and explore second-line
that may be right for you.
Staying on Track With Your CLL
with your doctor, including the benefits and risks of each, is critical6
Building Your CLL Care Team
Your CLL care team is everyone you work with to help manage your disease.
Everyone's care team may look a bit different.
Here are some of the people who may be a part of your CLL care team7,8:
Your primary doctor
A local CLL expert, such as a hematologist-oncologist
A CLL expert outside of your area who you consult through telehealth visits for a second opinion or additional guidance
Other specialists who your doctor advises you to see
An appointment partner who listens, takes notes, and is there by your side
Your inner circle of family members and friends who you rely on for help or emotional support
A financial advocate—professional or family member—who can help you navigate billing, insurance companies, and pharmacy expenses
and community members who have firsthand experience living with CLL